As a caring and responsible dog owner, you want your pooch to have the best toys.
However, most dogs chew through toys on a regular basis, which is why buying lots of expensive toys is simply unreasonable. Plus, you may be shopping on a budget, in which case cheap durable dog toys are exactly what you need. Check out our top 10 of cheap dog toys!
Chuckit! Ultra Dog Ball
One of the most popular inexpensive dog toys is a simple ball. It's always a big hit with dogs of all ages and temperaments. The Chuckit! ball has numerous advantages:
KONG Classic Dog Toy
KONG makes many beloved cheap dog toys, but their classic dog toy is probably their most recognizable creation. It's ideal for dogs who love to chew, but it can actually do more than that:
Benebone Wishbone Dog Chew Toy
Dogs love chewing on bones, but it's not always safe and easily attainable. If you're looking for cheap dog chew toys that look just like the real thing, here are a few reasons to choose the Benebone toy:
Chuckit! Dog Ball Launcher
In case you're on a search for cheap puppy toys that are great for bonding time between you and your pup, the Chuckit! ball launcher is one of the first toys you need to check out:
Outward Hound Hide-A-Squirrel Toy
This is probably the most unusual-looking dog toy you'll see today. Its whimsical design is fun for the owners, but it's even more fun for the dog, since it stimulates its natural instincts. With the Outward Hound toy, you will get the following:
Aspen Pet Plush Carrot Toy
Cheap dog toys don't get simpler than that. However, since you're shopping for a dog, the simplicity is exactly what you need — most dogs aren't big fans of expensive, elaborate designs. This toy can become your dog's favorite for several reasons:
Zippy Paws Woodland Friends Plush Dog Toy
Visually, the Woodland Friends toy from Zippy Paws is similar to the Outward Hound squirrel toy. However, there are a few important differences:
West Paw Zogoflex Dog Ball
If the size of a tennis ball is perfect for your dog but you're not happy with their durability, the West Paw dog ball is the next best thing:
Puppy Chew Teething Rope Toys Set
There are not many things dogs love more than a good old game of tug-of-war, but playing it often means going through several toys in less than a week. If you don't want your dog's favorite past time to break your bank, here are a few reasons to choose this rope set:
Benebone Maplestick Real Wood Dog Chew Toy
Benebone is known for selling cheap dog toys online that resemble the things dogs like to play with it in the wild. This chew toy has many advantages over its competitors:
Summary
Cheap dog toys don't have to be boring or come with low quality. These 10 options for affordable dog toys will help you keep your pup entertained without spending a fortune on expensive devices.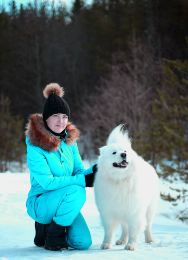 Vanessa Vilchek is one of our favorite authors. She is a real dog person, she was introduced to her first puppy at the age of 3 and since then she would rescue every pooch she met. Today all care and entertainment issues are a piece of cake for her, and we are really proud of having her on board. If you have any questions, feel free to ask in comments below or on her facebook page.