If dogs had beauty contests, these breeds would definitely take first places. They have gained immense popularity all over the world due to their incredible beauty.
Samoyed
The huge white dog literally conquered the hearts of many people with its immense thick hair, mischievous little eyes, and an ever-smiling mouth. Just look at this snow-white fluffy cloud! And you will immediately want to hug it and never let go!
This is one of the oldest sled dog breeds. And it needs such a thick long fur in order to withstand the fierce northern frosts.
In addition to the beauty, the owners of such dogs also can enjoy loyalty, devotion, friendliness, and ingenuity. The only small minus of this breed is a little stubbornness and very high activeness. Don't expect unquestioning obedience from the Samoyeds.
Siberian Husky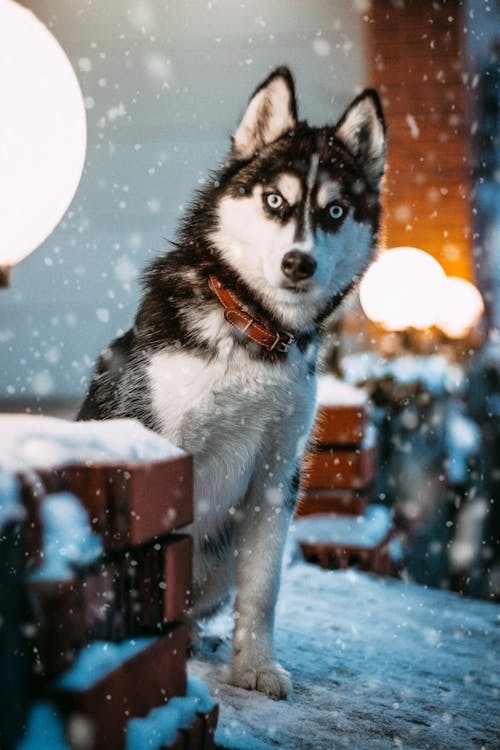 This breed is considered the most beautiful by millions of people around the world. They have mesmerizing sky blue eyes, an aristocratic wolf-like physique, and soft two-tone fur. It is impossible not to fall in love with such a pretty dog at first sight!
But it is very difficult to cope with its character. Representatives of this breed are very wayward and overly active.
Akita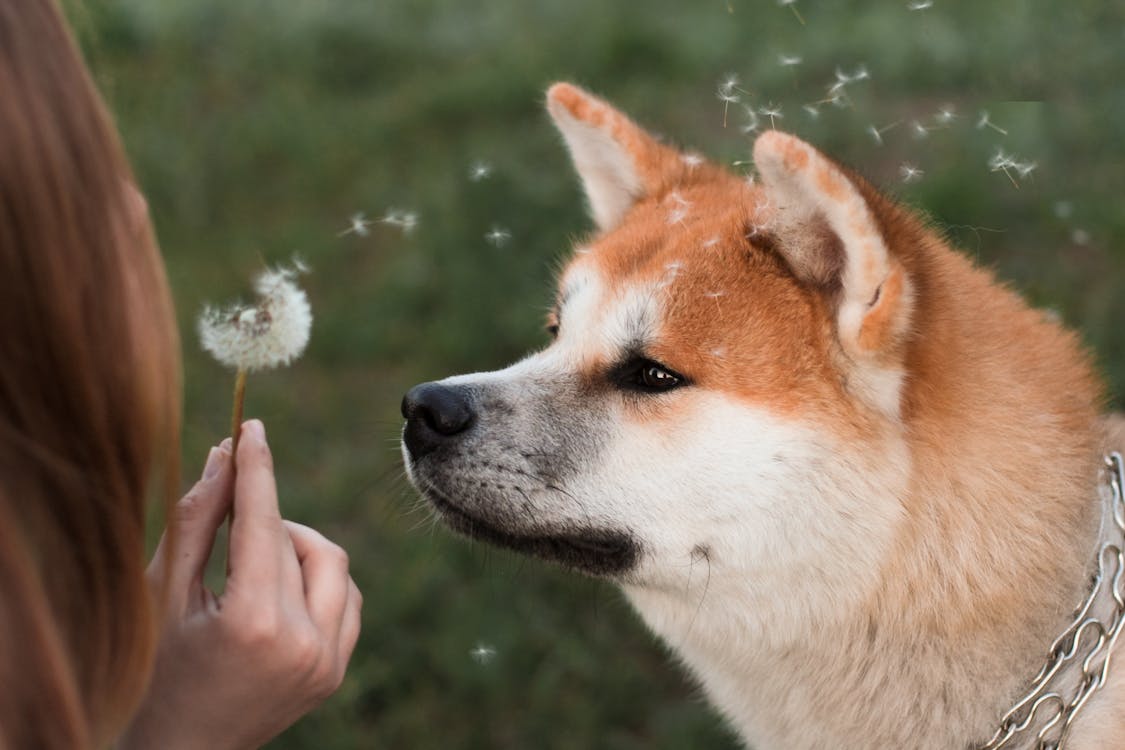 Cute muzzle, sweet honey-colored eyes, fluffy soft fur, and nice curled-up tail — all this makes the representatives of this breed extremely beautiful.
And it's not just their beauty that has made them so popular. They are also incredibly faithful. This is confirmed by the fact that the famous dog Hachiko was of this particular breed.
Doberman
They look like real aristocrats. They have a very sophisticated appearance: straight erect ears, elongated muzzle, and refined, but strong physique. If there were princes and dukes in the world of dogs, they would definitely look like Dobermans.
The character is absolutely consistent with the appearance. Like real aristocrats, representatives of this breed are intelligent but proud, and sometimes even aggressive.
Australian Shepherd (Aussie)
It's amazing how harmoniously all the best that attracts people in dogs is combined in one breed. Expressive look, beautiful long fur of vivid spotted color, clever and kind character.
This breed is known not only for its extraordinary beauty but also for its outstanding abilities. It is very active and hardy, always ready for any help to its owner or just fun games. And it's a pleasure to train Australian Shepherd as it learns on the fly.
Great Dane
A real giant, despite its impressive size, looks quite elegant. Its black coat shimmers in the sun like luxurious velvet. Stately, but thin, not stocky body, give it a graceful appearance. And erect, pointed ears complete the look, making it truly sophisticated.
The look is not deceiving, and the character of the representatives of this breed is fully consistent with the exterior. These stately dogs are calm, reasonable, but always ready to resort to formidable protection of themselves or their owners in case of danger.
Dalmatian
White fur with bright black spots of regular round and oval shape makes the appearance of these dogs very spectacular and memorable. There is probably no person in the world who doesn't know the name of this breed. Especially if you consider that there are popular movies and cartoons about its representatives.
By nature, these dogs are very active. Just have a look at their athletic physique, and you will immediately understand that they cannot live without daily high physical activity. At the same time, they are very kind and affectionate and get along well with children.
Golden Retriever
The fur of these dogs is of such an exquisite light brown color that it really resembles gold. On sunny summer days, it seems to shine and sparkle!
And the fur is not the only "sunny" thing in these dogs. They also have a "sunny" character. This is one of the kindest breeds in the world. Its representatives are very sensitive to the mood of the owners and are always ready to comfort them when they are depressed. At every opportunity, they show their love for the owner and other family members and get along excellently with children.
Irish Setter
The appearance of these dogs is truly outstanding, thanks to the expressive bright color. Their coat is monochromatic, but what a color it is! Bright ginger with a copper-golden, burgundy, or fiery red hue.
Talking about the character, they are very sociable, friendly, and active. These dogs are ideal as companions, as they are ready to accompany their owners anytime and anywhere. They never show aggression without a good reason. They are friendly towards guests and even strangers. Besides, these dogs like to communicate a lot with other pets during walks and get along well with other animals in the same house.
Russian Hunting Sighthound (Borzoi)
This is the real quintessential grace and elegance! Slender stature, long legs, the elongated muzzle of a specific shape, and luxurious long thick fur — all this makes these dogs real beauty queens!
Pets of this breed used to be favorites of royalty and aristocrats in the 19th century. And they were appreciated not only for their exquisite appearance but also for their outstanding hunting talent. And the hunting instinct has remained in the nature of these dogs till nowadays. Therefore, they cannot live without regular trips out of town.
Afghan Greyhound
These are beauties from the Middle East, whose ancestors lived there thousands of years ago. Images of such graceful dogs were found on the rocks during archaeological excavations in Egypt.
Afghan Greyhounds have fur of amazing beauty. It gives the dogs a majestic, aristocratic appearance. In addition, they have an elegant, refined head, long limbs, and a balanced physique.
These dogs are loyal to their owners and know how to win over the rest of the family and the guests. But it's extremely difficult for them to find a common language with children. These dogs don't like and may be frightened by sharp sounds and sudden aggressive actions. Also, they cannot be called complaisant pets. Beginners who try to train such a dog fail in most cases.
Pomeranian
This dog is very cute and sweet. It looks more like a tiny fox. Such a fluffy "cloud" of fur with only shining black eyes and a smiling mouth standing out can melt any human's heart.
However, the character of these miniature dogs, despite their cute appearance and small size, is quite warlike. They are always ready to protect themselves and their owners and show aggression whenever someone invades their personal space. The reason for this is that until the 18th century, Pomeranians used to be service dogs. They used to guard ships and warehouses in ports.
Yorkshire Terrier
This breed is incredibly cute. A small ball of fur with a funny little muzzle will not leave anyone indifferent. But keep in mind that this is one of the shaggiest breeds in the world. Its fur grows so quickly that it needs to be trimmed regularly by a groomer. But it looks amazingly sweet! Such a little beauty can be brushed, hair-styled, and dressed up. And it absolutely won't mind taking part in such a fun game.
West Highland White Terrier
Another one of the most beautiful dogs among miniature breeds. A small puff of white fluffy fur with curious eyes and funny triangular erect ears. Even the appearance of this little animal suggests that it is playful and cheerful. And the first impression is not deceiving. Representatives of this breed never give up active games and walks. They love to explore the world around them, learn new things, and communicate with people and other pets.
Maltese
The title of the most glamorous dog can rightfully be given to this breed. Luxurious long thick snow-white fur and huge cute eyes simply win the hearts of everyone around.
A dog of this breed is perfect as a companion for fashionable girls. Due to its small size and obedient behavior, an owner can take this pet everywhere with her.