The selection of optimal dog grooming clippers in 2023 demands an insightful understanding of diverse canine breeds, their grooming requirements, and familiarity with the latest trends and products. With a plethora of options available, this comprehensive guide aims to facilitate informed choices for both professional groomers and amateurs by exploring top-rated clippers on the market. The discussion extends beyond product features to include practical usage experiences, thereby ensuring quality assurance in canine grooming practices.
Best Grooming Clippers on the Market
In the realm of canine grooming, two kits have emerged as prominent solutions to meet a range of breed-specific needs: the Ceenwes Cordless Pet Grooming Kit and the Wahl Clipper Pet-Pro Dog Grooming Kit. Each kit encapsulates advances in pet care technology, offering tools designed to address unique fur types and grooming preferences inherent across diverse dog breeds. This discussion will offer an incisive exploration of these products, informed by both an extensive understanding of distinct dog grooming requirements and practical experience with these state-of-the-art tools.
Ceenwes Cordless Pet Grooming Kit
Best Overall
Ceenwes Cordless Pet Grooming Kit provides a comprehensive solution for pet grooming, with an array of 11 tools, including clippers and scissors, making it suitable for different hair types and ideal for both professional and amateur use. It has been reported to function well with various breeds such as Yorkies mixed with Dotson or Maltese. The kit comes equipped with a precision motor designed to operate at low noise levels, adding to the comfort of pets during grooming sessions.
Offering cordless operation adds flexibility in usage while its lightweight design enhances maneuverability. However, some users have reported that the clipper may turn off unexpectedly and the fur might get stuck if not angled correctly. Despite these minor drawbacks, given its affordable price point and overall performance, this kit remains a viable option for pet owners seeking efficient grooming tools.
Wahl Clipper Pet-Pro Dog Grooming Kit
Budget Pick
Wahl Clipper Pet-Pro Kit, renowned for its patented power drive system that offers 30% more torque, potentially mitigates common grooming issues such as dealing with thick fur. The kit includes colored guide combs for easy identification and self-sharpening precision blades, manufactured in the USA. However, while it performs well on thick fur, it may not be suitable for extensive grooming tasks.
The clippers have been reported to overheat and require breaks during operation. The product manual has been criticized for being disorganized and causing confusion about the function of the taper lever. Despite these drawbacks, many customers have expressed satisfaction with their purchase, citing ease of use and sharpness of blades as standout features.
Best Amateur Dog Clippers
The conversation around the best amateur dog clippers has been increasingly prominent in recent years, with a particular focus on products such as Andis EasyClip Pro-Animal Clipper, Oster A5 Turbo 2 Speed Clipper, and MaikcQ Cordless Dog Grooming Kit. These tools have gained recognition for their unique attributes that cater to diverse grooming needs across various dog breeds. In-depth empirical investigation into these devices' practical effectiveness and their alignment with current trends in dog grooming will offer valuable insights into this burgeoning field.
Andis EasyClip Pro-Animal Clipper
Andis EasyClip Pro-Animal Clipper, renowned for its power and speed, effectively shaves dogs with thick coats and requires regular cleaning and lubrication to maintain optimal performance. This tool is particularly beneficial for breeds with dense fur like Huskies or Labradoodles. The device's design supports seamless fading and blending, although a more effective brush may enhance blade cleaning.
This clipper notably surpasses previous models from brands like Conair in terms of speed and power. However, the plastic guards provided have been deemed ineffective; it is recommended to use the bare metal blade instead. In addition, while the #10 blade performs well on the head, chest, and back regions of various breeds, a finer blade proves necessary for more delicate areas such as feet or underbody.
Oster A5 Turbo 2 Speed Clipper
Oster A5 Turbo 2 Speed Clipper, ideal for ongoing maintenance of multiple canines, offers various blade options and is built to last; however, it struggles with the dense hair of some breeds and tends to overheat rapidly. This grooming tool has been designed keeping in mind the varying needs of different dog breeds. It exhibits solid construction, which is a significant asset for durability. The availability of alternate blades provides flexibility to groom diverse canine hair types.
The product's performance issues include not being powerful enough for certain breeds like Goldendoodles whose hair density poses a challenge. Rapid overheating after grooming one dog calls into question its efficiency in maintaining multiple dogs regularly.
MaikcQ Cordless Dog Grooming Kit
Transitioning from Oster A5 Turbo 2 Speed Clipper, the focus now shifts to the MaikcQ Cordless Dog Grooming Kit. In terms of size, this clipper is compact and apt for precision trimming around faces and paws of breeds like Shih Tzus. It offers low noise operation which caters to dogs sensitive to loud sounds. This kit is comprehensive, including all necessary items for precise grooming.
In terms of power, it offers commendable battery life sufficient to trim four paws before recharging becomes necessary. However, it may lack the power required for grooming an entire dog's coat. The clipper proves effective in trimming fur between dogs' pads and is also suitable for usage on cats.
Its lightweight nature coupled with quiet operation makes it easy to maneuver and less distressing for animals during grooming sessions. Yet, its effectiveness can vary depending on the intended use and specific needs of different pets.
Best Professional Dog Clippers
In the realm of professional dog grooming, several products have emerged as paramount in ensuring an efficient and safe grooming experience, including the Holdog Heavy Duty Dog Grooming Clipper Kit, Hansprou High Power Dog Clippers, and Wahl Professional Animal Motion Pet Clipper. Each clipper offers unique features that cater to a myriad of dog breeds with diverse grooming needs, further demonstrating their relevance in the continuously evolving landscape of pet care. A comprehensive exploration into these clippers' specifications will provide invaluable insights into their application and respective advantages within both professional and home-based settings.
Holdog Heavy Duty Dog Grooming Clipper Kit
Holdog Heavy Duty Dog Grooming Clipper Kit offers features such as a detachable titanium-ceramic blade for smooth cutting, low noise and vibration levels to keep pets at ease, and an adjustable trimmer blade for different hair lengths. The design of this kit is representative of the current trend in pet grooming tools towards creating more user-friendly devices that can cater to various breeds and their specific needs.
The product's high-performance motor and robust battery life make it ideal for professional groomers who require reliable, long-lasting equipment. Furthermore, its adjustable clipping combs allow precision control over the grooming process, enabling users to achieve desired results irrespective of the dog's hair length or texture.
Hansprou High Power Dog Clippers
Hansprou High Power pet grooming tools present a viable option for individuals seeking effective home solutions, offering features such as high-speed motors and adjustable blades that cater to diverse hair textures and lengths. Built to handle the robustness of breeds like Maine coons, poodles, Bernese mountain dogs, and Aussie shepherds, these clippers demonstrate resilience against thick and difficult hair types. The longevity of battery life coupled with ease-of-use makes them an advantageous alternative to professional grooming.
The inclusion of length guards provides added protection against nicks or cuts on the skin. However, some users have noted that attachments may trap loose hairs during the grooming process. Despite this minor drawback, overall satisfaction levels indicate Hansprou's contribution towards efficient home-based pet care solutions.
Wahl Professional Animal Motion Pet Clipper
Research indicates that the Wahl Professional Animal Motion Pet Clipper is a highly regarded tool for home-based animal care, boasting features such as Constant Speed Control and a versatile 5-in-1 blade technology. Efficiency and high performance are evident in its ability to deliver up to 5,500 strokes per minute, ensuring precise grooming across different dog breeds with varying fur textures. The quiet operation of the device, coupled with its solid feel when held, suggests it offers comfort and ease during grooming sessions.
In-depth reviews highlight how the clipper's removable finger grip enhances control and stability during use. Moreover, it has been noted that even after extended periods of usage, the blade does not overheat – a crucial factor in maintaining animal comfort during grooming.
Best Professional Dog Grooming Kits
The discussion will embark on an analytical exploration of two prominent dog grooming tools, namely the Sminiker Professional Cordless Pet Grooming Kit and the PetExpert Dog Grooming Clippers Kit. Each tool's suitability for different breeds, considering their unique grooming needs and specifications, will be critically evaluated. Furthermore, this discourse aims to align with contemporary trends in pet care products while drawing upon practical experiences with diverse grooming apparatuses.
Sminiker Professional Cordless Pet Grooming Kit
Sminiker Professional Cordless Pet Grooming Kit offers a user-friendly, heavy-duty solution for pet grooming, with features such as a titanium blade and precision motor that ensures low vibration and quiet operation. This is particularly beneficial for sensitive breeds prone to anxiety during grooming sessions. The kit's versatility allows it to address the diverse needs of various dog breeds, from long-haired types requiring frequent trims to short-haired ones needing less maintenance.
The R-shaped edge design enhances safety by mitigating the risk of injuries during grooming. Despite its robust performance, the device remains remarkably quiet even towards the end of shaving sessions—attributable to its precision motor—an aspect lauded in customer reviews.
PetExpert Dog Grooming Clippers Kit
Offering a comprehensive solution for at-home pet care, PetExpert Dog Grooming Clippers Kit encompasses numerous tools such as a rechargeable pet clipper, various guide combs, stainless-steel scissors and comb, along with a nail clipper and file. The clippers are equipped with a powerful motor that ensures smooth operation, reducing stress levels during grooming. The kit also incorporates an adjustable titanium and ceramic blade providing durability while minimizing heat production. To facilitate ease of use, the kit includes an LCD screen indicating battery capacity and charging status.
Understanding the diverse grooming needs of different dog breeds, the PetExpert Dog Grooming Clippers Kit is versatile enough to handle both soft and rough coats. Its low-vibration design accommodates sensitive pets who may be anxious around high-noise devices. Offering two charging modes further enhances its usability according to individual preferences.
Buying Guide
An examination of the integral components and features of dog grooming clippers, such as the motor, will provide a comprehensive understanding of their application and efficiency. A comparison between single-speed and multi-speed clippers provides insights into their utility in various grooming scenarios. Furthermore, a discussion on cord vs. cordless models, professional vs amateur usage, and heat build-up during operation contributes to an informed evaluation of the most suitable tools for different breeds and their specific grooming requirements.
Motor
Motor efficiency in dog grooming clippers is integral for smooth operation and effective performance, with powerful motors ensuring a quick and easy grooming process. The motor power directly impacts the grooming technique and overall user experience.
Maintenance Tips
Regular cleaning to prevent hair build-up
Lubrication of moving parts for smooth functioning
Safety Precautions
Avoid contact with skin to prevent injuries
Use guards for protection against blade heat
Different breeds require varied power levels due to their distinct fur types. Thus, understanding these needs is crucial for optimal usage. Also, troubleshooting guides can provide solutions during operational issues, enhancing the tool's longevity. Therefore, regular maintenance coupled with adherence to safety protocols will ensure the efficient functioning of these clippers.
Single-speed vs. multi-speed
Single-speed and multi-speed options in grooming devices present distinct capabilities, advantages, and drawbacks that directly influence their suitability for different types of fur. The single speed clippers advantages include simplicity, making them the best clippers for beginners. However, they lack versatility compared to their multi-speed counterparts. On the other hand, multi speed clippers disadvantages involve a steeper learning curve due to their complexity.
| Speed Type | Advantages | Disadvantages |
| --- | --- | --- |
| Single-Speed | Simplicity; Ideal for Beginners; Less Maintenance | Limited Versatility |
| Multi-Speed | Greater Versatility; Suitable for Different Furs | More Complex; Higher Maintenance |
Understanding these differences is crucial when selecting grooming tools. Adapting grooming techniques for different dog breeds can be achieved more effectively with a comprehensive knowledge of these tools' characteristics. Proper maintenance tips for grooming clippers further extend tool longevity while ensuring optimal performance.
Cord vs. cordless
Comparing corded and cordless options in grooming devices reveals distinct advantages and drawbacks, such as mobility versus consistent power supply, which can significantly influence their applicability in different grooming situations.
Cordless clippers:
Battery life allows for portability but depends on the duration of use before requiring recharge.
Charging time impacts practicality, with faster charging seen as beneficial.
Corded clippers:
Provide constant cutting power but limit mobility due to tethering.
Understanding specific breed needs can dictate tool choice; longer haired breeds may require the consistent power of a corded device, while smaller or anxious dogs may benefit from the flexibility of cordless clippers. Ultimately, new developments in dog grooming technology strive to balance these factors, aiming for efficient battery life and charging time without sacrificing cutting power.
Professional vs amateur
In the realm of pet care, a distinction must be drawn between professional and amateur equipment use, as this can significantly influence the effectiveness and efficiency of grooming practices. Different dog breeds require unique grooming needs, thus necessitating specific training techniques. Professional groomers often prefer advanced grooming equipment for precision styling options and safety precautions. In contrast, amateur groomers might opt for simpler tools that are easier to maintain. Maintenance tips vary depending on the type of clippers used: professionals may prioritize durability and efficacy while amateurs may focus on ease-of-use and affordability. Thus, understanding these differences is essential when making an informed decision about investing in professional versus amateur dog grooming clippers in 2023.
Heat
Moving from the comparative analysis of professional and amateur dog grooming clippers, attention now turns to a crucial aspect: heat management. The significance of this parameter in the selection process cannot be overstated.
Heat Management
Safety Precautions: It is essential to ensure that the grooming instrument does not overheat, posing a risk to both the pet and handler.
Maintenance Tips: Regular cleaning and oiling can effectively control heat levels.
Choosing the Right Blade
Specific breeds require distinct blade types; understanding this allows for efficient grooming without excessive heat buildup.
Handling Anxious Dogs
Ensure calmness during grooming sessions, so as not to exacerbate any potential discomfort from warmth generated by clipper usage.
The right balance between effective trimming and proper heat management sets apart superior dog grooming clippers from their counterparts.
Noise and vibrations
Noise and vibrations constitute another critical aspect to consider when assessing grooming tools, as these factors greatly influence the comfort level of the animal during its grooming session. Some breeds may react adversely to high noise levels or intense vibrations, complicating the grooming procedure. Advantages of low-noise grooming tools include a more relaxed and cooperative pet, enhancing user experience. However, potential disadvantages could involve higher maintenance requirements or costs associated with noise reduction technologies. Regular maintenance can ensure optimal performance and longevity of these devices. Grooming tool manufacturers are increasingly focusing on minimizing noise and vibration in their designs without compromising efficiency, reflecting current trends towards more humane and stress-free animal care practices.
Blades
Blades form a significant part of grooming tools, with their sharpness and durability directly influencing the efficiency and quality of the grooming process. It is crucial to consider blade maintenance, blade sizes, blade sharpening, blade durability, and blade safety.
Blade Maintenance and Durability:
Regular maintenance extends the lifespan of blades
Blades' durability varies with material composition
Blade Sizes and Sharpening:
Different dog breeds may require various blade sizes
Blade sharpening influences cutting precision
Understanding different dog breeds' grooming needs aids in choosing appropriate blades. Familiarity with latest trends ensures usage of most efficient tools. Prioritizing safety guarantees an injury-free grooming session while considering blades' endurance contributes to cost-effectiveness over time.
Comb
In the realm of grooming tools, combs play a critical role in detangling fur and removing loose hair, thus enhancing the overall appearance and health of the animal. Utilizing different types of grooming combs is essential due to varied coat textures across dog breeds. The benefits of regular combing include better circulation, removal of dead skin cells, and reduction in shedding. When choosing the right comb for your dog, factors such as breed-specific needs, coat length and type should be considered. Adopting efficient detangling techniques is crucial to prevent discomfort during combing sessions. Moreover, knowledge on tips for effective combing sessions can lead to optimal results in maintaining canine fur health and aesthetics.
Brand
Moving from the importance of combs in grooming, attention is now turned towards the significance of top grooming brands for dogs. Recognizing these brands and their offerings enable pet owners to groom their pets at home like professionals.
Essential Grooming Tools
Clippers: Prominent in professional dog grooming.
Shears: Useful for detailed work around the face and paws.
Choosing suitable dog grooming clippers necessitates a consideration of various factors:
Dog's breed and coat type
Frequency of use
Maintenance is significant, so tips for cleaning and maintaining such tools are essential knowledge. Informed decisions about quality products, combined with practical experience, will ensure that your canine companion receives the best possible care at home. Top grooming brands offer products that meet diverse needs, contributing significantly to this process.
Frequently Asked Questions
What Maintenance Is Required for These Dog Grooming Clippers?
Maintenance of dog grooming clippers involves several key procedures. Firstly, regular clipper cleaning is essential to remove trapped hair and debris. Secondly, blade sharpening ensures optimal cutting performance and prolongs clipper lifespan. Thirdly, timely battery replacement guarantees consistent power supply for the clippers. Lubrication frequency is dependent on usage patterns but is generally recommended after each use. Lastly, appropriate handling techniques can prevent damage to both the device and the dog's coat.
Are There Any Tips for Introducing My Dog to a Grooming Clipper for the First Time?
In acclimating dogs to grooming clippers, the process of Clipper Familiarization plays a significant role. Tackling Noise Sensitivity proves crucial, as sudden sounds may startle pets. Handling Techniques involve gentle touch and gradual introduction of the device. Comfort Measures such as treats and praise can facilitate positive associations with the equipment. Furthermore, Gradual Introduction allows dogs time to adjust, reducing potential anxiety or fear related to unfamiliar experiences in grooming procedures.
Can These Clippers Be Used on All Dog Breeds or Are There Breed-Specific Recommendations?
The suitability of grooming clippers varies across dog breeds, with factors such as clipper durability, noise level, blade sharpness, clipper ergonomics and cordless convenience playing a role. Thick-coated breeds may require robust clippers with high blade sharpness and durability, while smaller breeds may benefit from quieter models with superior ergonomics. Hence, breed-specific recommendations are prevalent in the selection of appropriate grooming tools to ensure optimal results and animal comfort.
Are There Any Potential Health Risks to My Dog if I Groom Them at Home Using These Clippers?
Potential health risks associated with home grooming using clippers primarily revolve around clipper safety and improper use. These may lead to skin irritation, fur damage, and in severe cases, infection risks. Noise concerns are also present, as excessive noise could cause distress or fear in dogs. Ensuring the appropriate selection of clippers according to the breed's specific grooming needs significantly mitigates these risks, adhering to recent trends and products in dog grooming.
Conclusion
In essence, the selection of superior dog grooming clippers for 2023 pivots on rigorous verification processes. This intricate procedure not only safeguards against fraudulent practices but also validates compliance with regulations, thereby augmenting user confidence and satisfaction. Despite potential hurdles such as language barriers or changes in rules, thorough understanding of these stipulations optimizes resource allocation and ensures quality. Thus, the choice mirrors a symphony where each note signifies a factor contributing to an impeccable performance – a testament to the blend of knowledge and practical experience in dog grooming.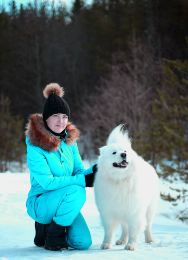 Vanessa Vilchek is one of our favorite authors. She is a real dog person, she was introduced to her first puppy at the age of 3 and since then she would rescue every pooch she met. Today all care and entertainment issues are a piece of cake for her, and we are really proud of having her on board. If you have any questions, feel free to ask in comments below or on her facebook page.